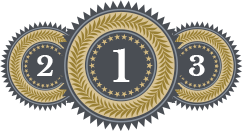 Lawyer Barish Sat is a graduate of Doğu Akdeniz Universitesi University since 2010.
He began legal practice and deepened legal affairs to have considerable experience during 8 years of working in the corridors of the Palace of Justice.
Lawyer Barish Sat is fluent in and speaks Arabic and works to provide services to foreigners residing in Turkey
To be fully aware of their rights and duties since their first moment on Turkish territory
Serving foreign residents by their language:
Because we know that the foreigner in Turkey needs to provide him with sufficient understanding of legal affairs we provide him in Arabic, which is spoken by lawyer Parish Sat.
Because precious time and the issues of our clients should not take too long in the corridors of the law we work to commit to time and delivery quickly and with great experience.
Honesty in dealing with clients:
We offer the client all of our experience in his case, and try to collect his rights in full legal.
Our achievements during 8 years experience
During the period of the Barish Satt lawyer, the Office has provided many services over the past 8 years and we are continuing our achievements of establishing a number of companies for foreign residents in accordance with Turkish law, obtaining special Turkish nationality in accordance with the new laws, And to remove the ban on entry into Turkey.
And we are always working to gain more experience to put it in front of our clients and work with them to collect their rights if they were subjected to fraud